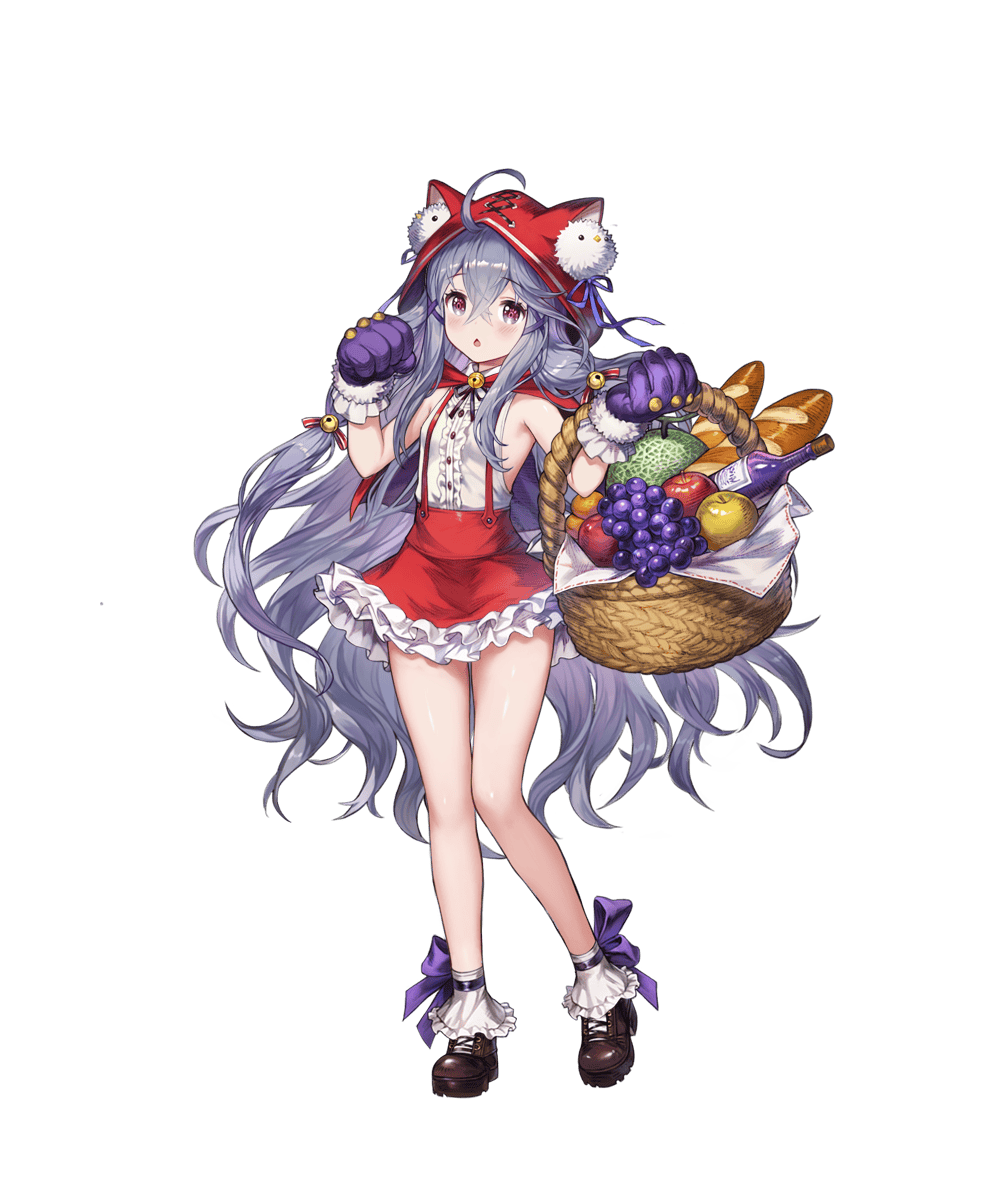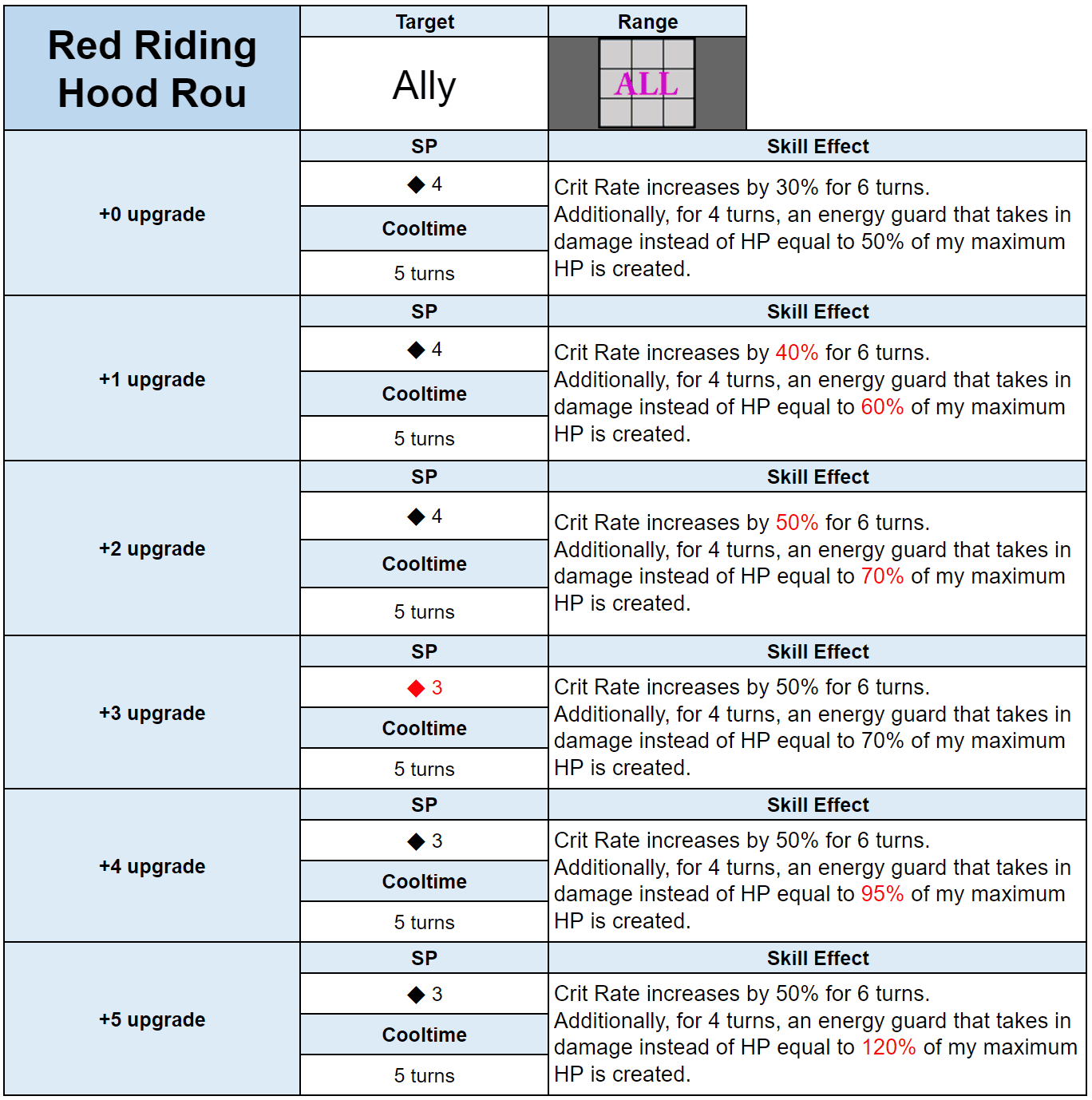 Overview
| | | | |
| --- | --- | --- | --- |
| Story | Evil Castle | Mirror Wars (PVP) | Fiend |
| S | B | B | A |
Pros:
Gives Energy Shields to your entire team. No other unit has this ability as at the time of release.
50% crit rate buff is very high on par with B-Rank Helena.
Rou is already an S Tier unit and this makes her even more versatile.
Cons:
Not well suited for PVP (see below).
Doesn't really synergize with her other costumes, which are best used in PVP but not as strong in PVE.
Since she is a hybrid offense/defense supporter, the 50% crit buff on its own does not maximize damage as well as Helena.
Red Hat Rou for PVE
Red Hat Rou is primarily a unit for PVE. As we get more challenging PVE content, defensive buffs will become more and more important. For example, Energy Guard is crucial to survival against PVE bosses who do damage based on a % of HP.
Speaking from BD1 experience, crit rate buff is also one of the most important buffs to have, because in the future the devs will most likely release crit damage buff supporters, which rely on crit rate buff supporters to be consistent and effective.
Red Hat Rou for PVP
Red Hat is not bad in PVP, but its also difficult to use her effectively.
Firstly, Schera/Eleaneer appears in almost every PVP team and they instantly shred energy guards off their targets.
Secondly, Red Hat's SP cost is 3 SP at +3 onwards, which is a little high for a supporter. You would not want to use her on Turn 1 in an offensive team, as SP is too scarce in turn 1 to spend on an expensive supporting skill. Therefore you would usually use her on your second turn onwards, but by that time you may be better off using an offensive skill than buffing what's left of your team.
Thirdly, Rou already has 2 very good PVP skills that she can cycle (Knockback>Swipe>Knockback). If you don't have both costumes at high level then cycling into Red Hat would improve your Rou's PVP power, otherwise you may find Red Hat to be redundant.
Conclusion
For PVP, Red Hat Rou is a little expensive to use as a supporter and her energy guards are countered by the ever popular Schera. Red Hat is also somewhat overshadowed by her two other costumes which are very good.
For PVE, Red Hat has a unique and powerful skill set that will make your life much easier against tough PVE enemies. Crit rate is one of the most useful buffs in the game, and the whole team energy guard greatly boosts your survivability.