Centi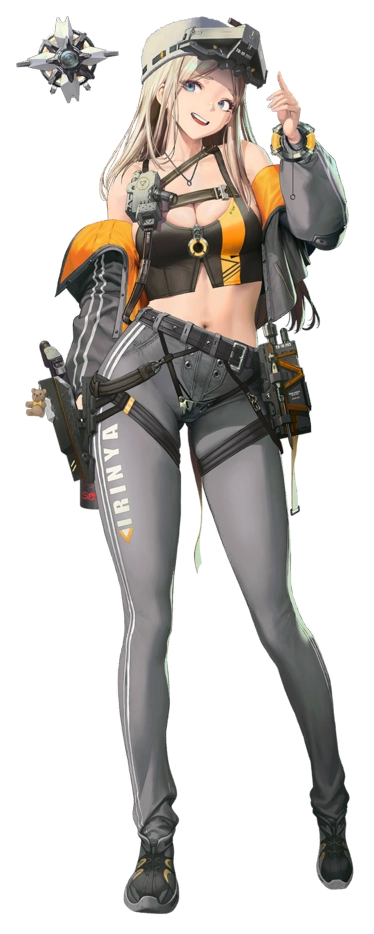 Basic Info
Manufacturer

Missilis

Squad

Mighty Tools

Weapon

RL

Class

Defender

Element

Iron

Burst

2

VA (KR)

CV: Kim Eun-ah

VA (JP)

CV: Mikako Komatsu

VA (EN)

CV: Anairis Quiñones
Bio
An artisan with incredible strength who puts her heart into everything she does, never failing to get the job done at Mighty Tools. As Liter's first apprentice, she has great respect for her mentor. She always listens to what Liter says, and studies her techniques in earnest.
Skills
Normal Attack

Deals 61.3% of ATK as damage.

Charge Time: 1 s

Charge Damage: 250%

Reload Time: 0.5 s

Burst Generation: 3.45%

Ammo 6

Maintain Fortification

-

1

+

■ Activates when hitting a target with Full Charge. Affects self.
Cooldown of Skill 2 ▼ 4.58%.

Field Discussion

-

1

+

Cooldown: 9s

■ Affects self.
Creates a Shield, equivalent to 3.19% of the caster's final Max HP, which protects all allies from damage. Lasts for 5 sec.

Start Construction

-

1

+

Cooldown: 20s

■ Affects 5 enemy unit(s) with the lowest remaining HP.
Deals 72.73% of final ATK as damage.
DEF ▼ 7.27% for 10 sec.