Sin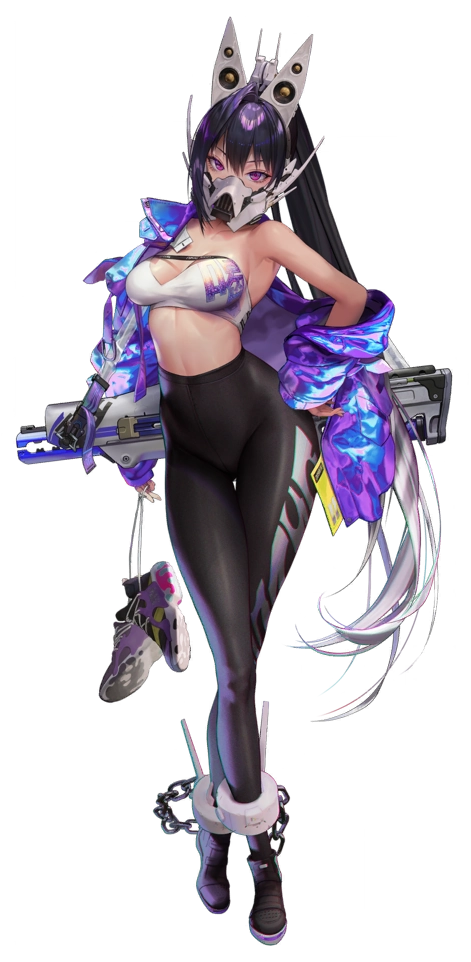 Basic Info
Manufacturer

Missilis

Squad

Real Kindness

Weapon

AR

Class

Defender

Element

Electric

Burst

2

VA (KR)

CV: Yeo Yoon-mi

VA (JP)

CV: Atsumi Tanezaki

VA (EN)

CV: Brittany Lauda
Bio
The leader of the Real Kindness Squad. She brainwashes others with her words. This ability, in combination with some additional verbal gymnastics, makes her capable of turning anyone into her mindless puppet.
Skills
Normal Attack

Deals 13.65% of ATK as damage.

Charge Time: 0 s

Charge Damage: 100%

Reload Time: 1 s

Burst Generation: 0.2%

Ammo 60

Full Stop

-

1

+

■ Activates when the last bullet hits the target. Affects self.
Duplicate 7.94% Max HP of ally with the highest Max HP, lasts for 5 sec.
Attract: Taunt all enemies for 5 sec.

Hurry Up

-

1

+

■ Activates after Full Burst ends. Affects self.
Burst Gauge filling speed ▲ 8.08% for 5 sec.
■ Activates when using Burst Skill. Affects self.
Effect changes according to the number of activation time(s). Previous effects trigger repeatedly:
Once: Recover 7.65% of attack damage as HP, lasts for 5 sec.
Twice: HP Potency ▲ 25.5% for 5 sec.
Three times: DEF ▲ 21.6% for 5 sec.

Words can Kill

-

1

+

Cooldown: 20s

■ Activates when enemy unit(s) (excluding Nikkes) are more than 4. Affects all enemies.

Damage Taken ▲ 6.11% for 5 sec.

■ Affects enemies within attack range.

Deals 88.16% of final ATK as damage.